The Atlas Mountains
Is a mountain range in the northwest of Africa that runs through Morocco, Algeria, and Tunisia. It is a natural scene and a vital space rich in plant, mineral, and animal elements, and its elevations vary to reach Morocco's highest peak, Jebel Toubkal in the High Atlas (4165 meters).

Geological formation
Geological studies indicate that the Atlas mountain range in its current form resulted from major transformations that occurred over three major stages, the first of which occurred approximately 300 million years ago as a result of continental collisions between North America, Europe, and Africa.
The second stage was determined 65 million years ago as a result of the continents' separation, whereas the current Atlas Mountains were formed later as a result of the African and European plates' convergence.
According to studies, the Western Atlas was formed earlier and is an extension of the Spanish Sierra Nevada mountain range before the European and African continents separated, whereas the Eastern Atlas formed concurrently with the formation of the European Alps.
String components
The Atlas Mountains chain is divided into semi-independent mountain sections that include the Middle Atlas, which is located in the north of central Morocco and is linked in the south with the High Atlas, which is also located in central Morocco and rises in the west on the Atlantic coast and extends in the east to the Moroccan-Algerian border, and the Little Atlas, which is located in the south of Morocco.
It stretches from the southwest side of the Atlantic Ocean to the northeast in the Ouarzazate plateau and the Algerian Saharan Atlas. Its highest peaks are about 2336 meters high in Jebel Issa, and then the Atlas Hill, which is located between Algeria and Tunisia and has an area of about 1500 kilometers and is known for its fertile lands.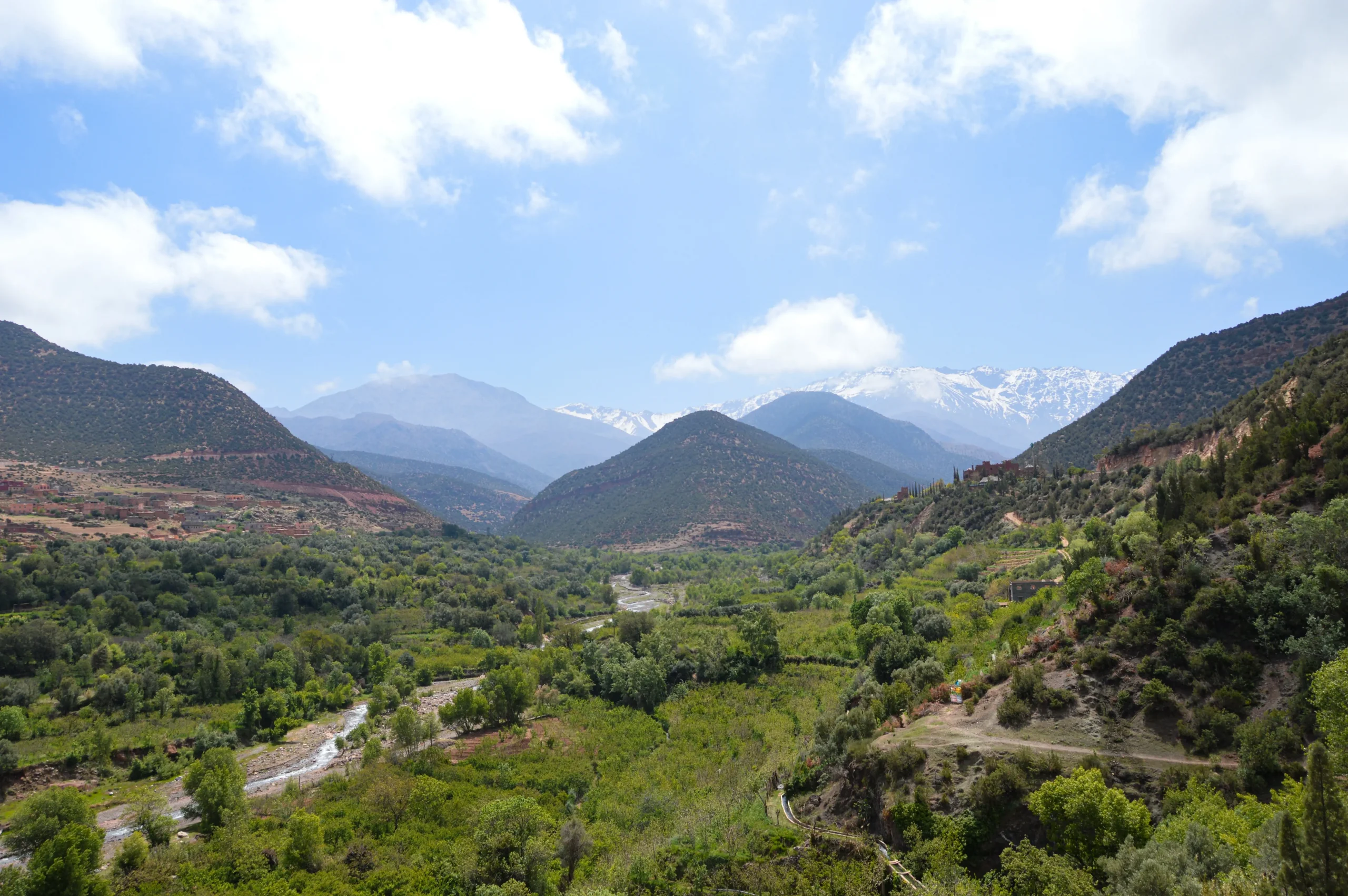 Economic importance
The Atlas mountain range's mountainous areas provide wide and rich areas for the flourishing of various economic activities for the people as well as the national economic fabric. These areas provide raw materials for agricultural and animal exploitation, as well as the mineral industry. The Atlas regions, with their enchanting natural landscapes and immaterial cultural riches, are appealing to both domestic and international tourists.
Iron and phosphates, which are important sources of revenue for Morocco and Tunisia, are among the minerals that give the Atlas its special economic importance. There are also mines for copper, silver, manganese, and coal. The wood wealth derived from forests, which is the focal point of vital economic activity, cannot be ignored. And, by extending across the Atlas spaces, pastoral areas provide the population with opportunities for livestock farming prosperity with smaller margins of arable land.
The tourism industry is especially important because of the allure of the charming mountainous areas, where mountain sports enthusiasts and those seeking snow views on higher peaks flock, particularly in Morocco (the suburbs of Ifrane in the Middle Atlas and Marrakesh in the High Atlas).
Languages spoken
Arabic - Tamazight - English - french
Currency used
Dirham (dh)