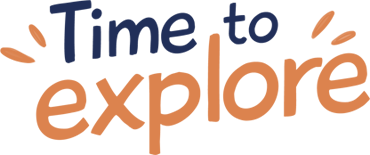 MT Toubkal Trek is a travel agency based in the charming village of Imlil, nestled in the heart of the Atlas Mountains. As a team of passionate adventurers, we are dedicated to providing our clients with unparalleled travel experiences across Morocco.
We take pride in our expertise and professionalism in organizing trekking tours, including the popular trekking Toubkal, and our goal is to make sure that every traveler who joins us leaves with unforgettable memories and a renewed sense of wonder for the beauty of this country.
At MT Toubkal Trek, Our travel agency specializes in Morroco private tours that cater to our clients' unique interests and preferences. Whether you want to explore the majestic Atlas Mountains, witness the magic of the Sahara Desert, or immerse yourself in the rich culture and history of Morocco's Imperial Cities, we have the perfect itinerary for you.
Our most popular offering is the Toubkal Trek, which takes you on a breathtaking journey to the summit of North Africa's highest peak. This challenging but rewarding trek will lead you through stunning valleys, traditional Berber villages, and awe-inspiring mountain landscapes that will take your breath away.
But that's not all! Our Morroco travel agency offers a variety of other trekking options, from easy day hikes to multi-day excursions that will take you off the beaten path and into the heart of Morocco's natural wonders.
Our Morroco travel agency team of experienced guides and drivers is dedicated to ensuring your safety, comfort, and enjoyment every step of the way as you explore the best places to visit in Morocco. With their extensive knowledge of the local culture and environment, including the top destinations like Marrakech, Fes, and Chefchaouen, they will provide you with a unique perspective and help you make the most of your time in Morocco.
So, whether you are a seasoned adventurer or a first-time traveler, let MT Toubkal Trek travel agency be your professional partner for an unforgettable Moroccan experience. Contact us today to start planning your dream trip!
YOU CAN CHOOSE TO JOIN US FOR SIMPLE REASONS
Tamer bougader
2023-09-22
We did an 8-day trip consisting of a 3-day Atlas mountain trek (with Mt Toubkal), and a 4-day trip in the Sahara. It was a fantastic experience. Also the guide was great. Can really recommend MT Toubkal Trek!
Wentworth John
2023-09-22
Another fabulous trek with MT Toubkal Trek. Wonderful guide and muleteers who looked after us so well. Quite incredible the amazing food they conjured up in the middle of no- where! Our guide was really knowledgeable and was happy to chat about the countryside, local life, traditions, history, geology... Our trek was tailored to our group - none of who had done anything at altitude before, the advice and care our guide took made the experience amazing.
Desert trip August With Hassan as a driver and guide, you are 100% sure to have good vibes during the whole travel. Very interesting experience and visits and the Sahara is really something else that you need to experience. Personally, I loved the trip
Mount Toubkal Trek is a very well organised company, delivering excellent service, at a very reasonable price. Our guide, Said, was experienced and attentive. Food and accommodation was included and exceeded expectations. Extra kit, such as crampons for winter ascents, can be purchased easily in Imlil for a very reasonable price. We would recommend the 2-day Toubkal Trek for all adults who are fit and ready for an adventure! The first day is a nice steady ascent, while the second day is longer and more challenging. A very manageable adventure for outdoorsy people; you don't have to be a hardcore mountaineer!
Mt toubkal 2 day trek gedaan met Hassan als gids. Geweldige ervaring ook alles er om heen super geregeld door ismail! Ik kan dit alleen maar aanbevelen
Nathan Daniels
2022-10-04
I was with a group of travellers, hiking for 4 days in the valleys of the Atlas Mountains. Our guides, Youssef and Mohammed, were extremely friendly, passionate and knowledgeable, and I felt 100% safe in their hands! The food cooked for us by their assistants was wonderful, and we were welcomed into the homes of local hosts in various villages, which was a real privilege.
Alhiane Oussama
2022-09-23
MT TOUBKAL TREK great ascent with an even greater guide It was our first multiple day hike to a summit . But definitely one not to forget . A lot of kudos to the organisation and especially to our guide , Youssef , and our Cook ! Without MT Toubkal Trek we probably wouldn't have made it . Even as the trek is described as accessible for beginners , a certain level of mountain hiking on high altitudes would come in handy . Altitude sickness is real . But with proper guidance and support of our guide we reached the summit . So in short : great experience , even greater guidance and support , but not to underestimate the way up at 4 am in the morning