The splendor of Morocco's desert
Morocco is known as the "Land of Sand Dunes" for a reason: its desert expanses contributed to the formation of these dunes, which are now part of Morocco's unique landscape. Make your desert visit one-of-a-kind by immersing yourself in the desert's enchantment: you will not be disappointed.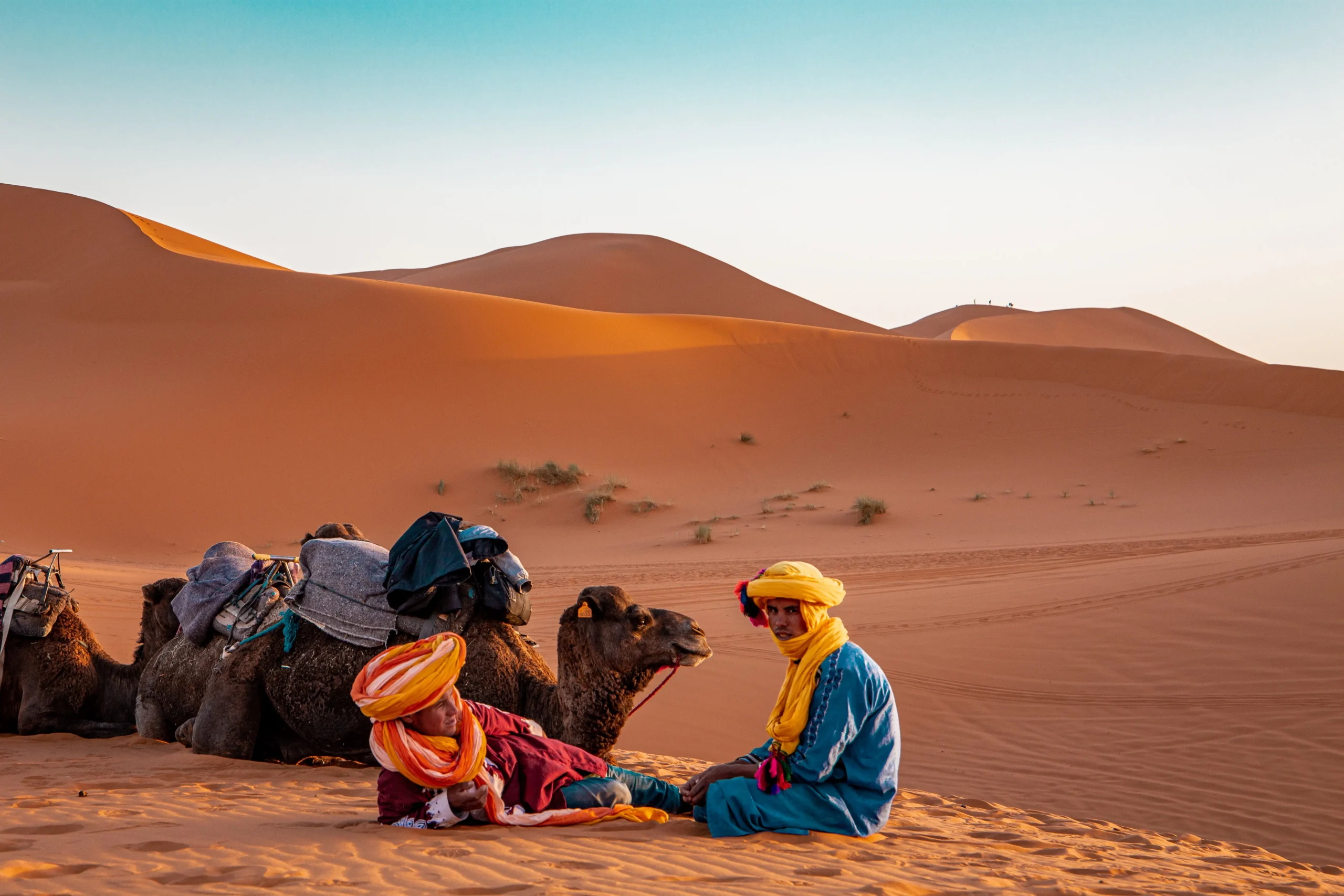 The vast expanses of the Merzouga desert promise tranquillity, serenity, and a complete change of scenery.
These sand dunes cover a 5 km area, are interspersed with funk footprints, and silence falls over the place… Can you picture this dream?
Merzouga's irresistible charm is attracting more and more visitors from all over the world who want to try desert camping.
It is also an excellent opportunity to visit different landscapes with fascinating geological formations, such as the Kasbah of Ait Ben Haddou, which crosses the Strait of Dades to reach the Draa Valley.
Merzouga Dunes are more admired than sand dunes postcards because they allow you to practice sandboarding.
Merzouga's dunes, as high as the sea's waves, will guarantee adrenaline rushes!
Zagora desert
The Zagora is worth seeing as a couple or on your own! They are ideal for vacations, 2 or 3 day outings, and unique experiences with 4×4 or buggy.
Consider stopping to admire historical sites such as the Kasbah of Ait Ben Haddou as you travel through the arid desert. It's impossible not to be captivated by this architectural marvel, which has been featured in numerous films!
The Draa Valley's castles and kasbahs are impressive: they hold a thousand stories!
At the end of your journey, the city of Zagora will greet you and take you on a sensory and culinary journey. The location is surrounded by palm groves and overlooks a spectacular massif.
Enjoy the scenery, ride the camels, and let your mind wander at sunset. Don't forget to spend a late night under the stars! Glow at night.
Agafay desert
Thirty Minutes in Marrakesh: Towards Freedom!
Travel to the Agavai Desert in an SUV or buggy to enjoy the vast expanses of sand. Immerse yourself in the amazing rocky dunes. Get off the beaten path and spend the evening under the stars or in the great outdoors.
This little oasis in the middle of the desert is waiting to enchant you with its beauty. The oasis, a desert treasure, will enchant you in its own way: plants, turtles, frogs… After such a long journey, it deserves a rest!
Learn about the local Berber culture, get close to them, drink tea, and listen to their traditional music: a joyous moment!
Languages spoken
Arabic - Tamazight - English - french
Currency used
Dirham (dh)