what is the best time to travel to Morocco?
The answer is definitely dependent on what you intend to do and where you want to go. The best times to visit the main attractions, such as Marrakesh and Fez, are between April and June (spring) and September and November (fall) (autumn). Although the weather is pleasant and the number of tourists is low, you will miss out on attending the summer's unique cultural festivals.
Here you will find information and tips about the weather in Morocco, festivals, and activities to help you decide when is the best time to visit Morocco and thus better determine your destination.
 Weather in Morocco :
Most days in Morocco are hot and sunny, and during the summer months, the heat can become unbearably hot, especially in Marrakech, Fez, and the southwest of the country towards the desert, whereas the weather in Tangiers, Rabat, and Essaouira is more comfortable because it faces the coolness and breeze of the Atlantic Ocean. Summer, on the other hand, is the best time to visit Morocco.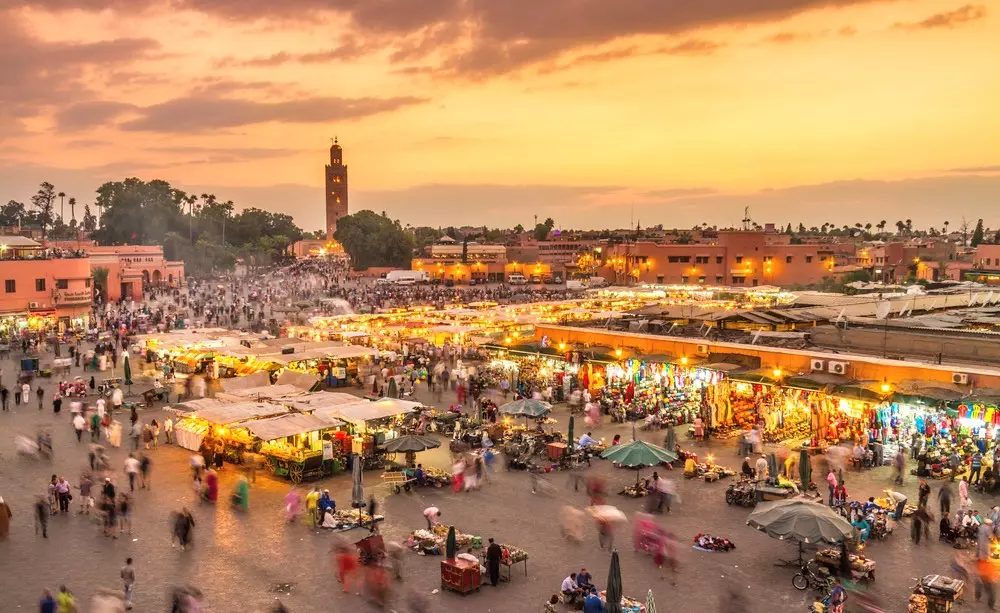 Temperatures at night in the winter (November to February) are mild, reaching 10 degrees Celsius in some areas. Winters in the north and along the coast are humid, whereas the south has a drier and cooler climate, particularly at night.
Snowfall is common in northern Morocco, and the Atlas Mountains have heavy snowfall, allowing you to ski in the Oukaimeden resort or Imlil, the famous town that is the starting point for anyone looking to climb Mt Toubkal and is not far from Marrakesh.
It can be said that the best time for a beautiful and quiet trip is in the months of April and May, because it has a mountainous climate with very cold winters that often drop below zero degrees (November until March) and a cool but sunny summer with a temperature of 25 degrees Celsius, so you can visit throughout the year and enjoy it to the fullest.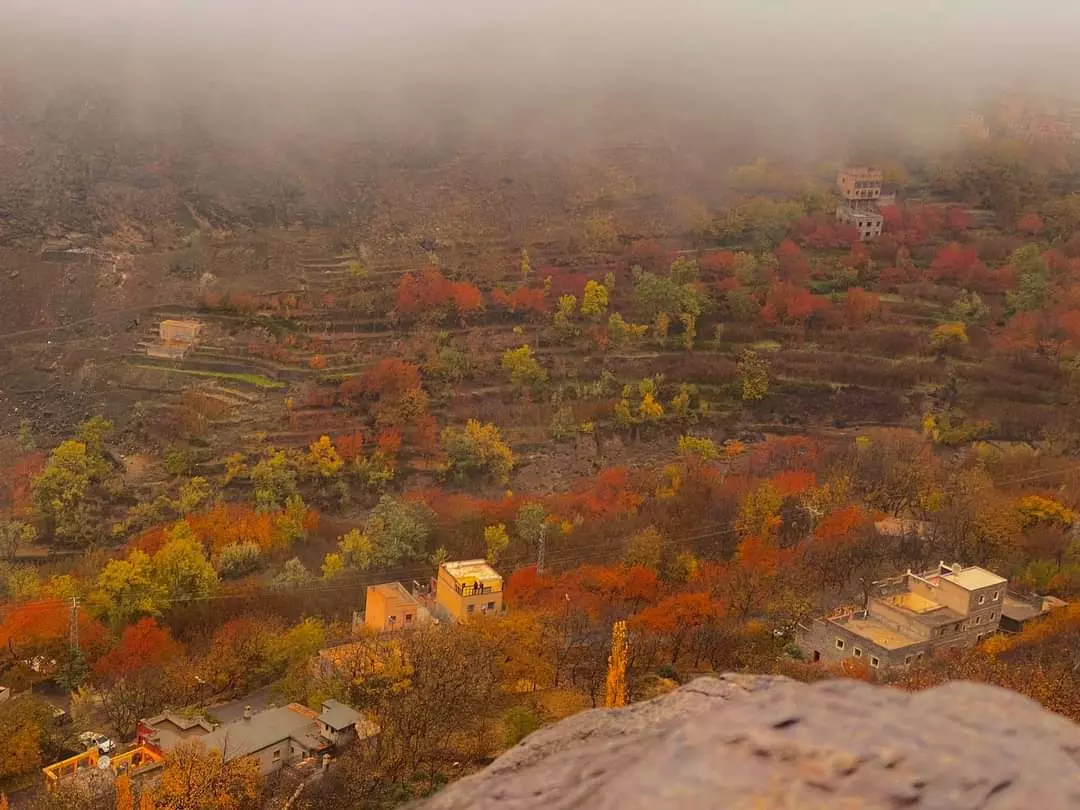 QUIK LINKS TO CHOOSE A TRIP THAT SUITS YOU :
Best time to enjoy the beaches :
Moroccan beaches are best in the summer, when temperatures are cooler than inland but warm enough to swim and relax in the Atlantic. Because summer is peak tourist season, you should book as soon as possible, especially if you plan to visit Essaouira or Agadir.
The best time to travel in Morocco and visit the Sahara Desert :
If you are planning a trip to the desert, it is best to go in the fall or early spring, because you do not want to travel from your country to escape the heat only to find it there, and be aware that during the months of March and April, you may encounter some Sirocco sandstorms.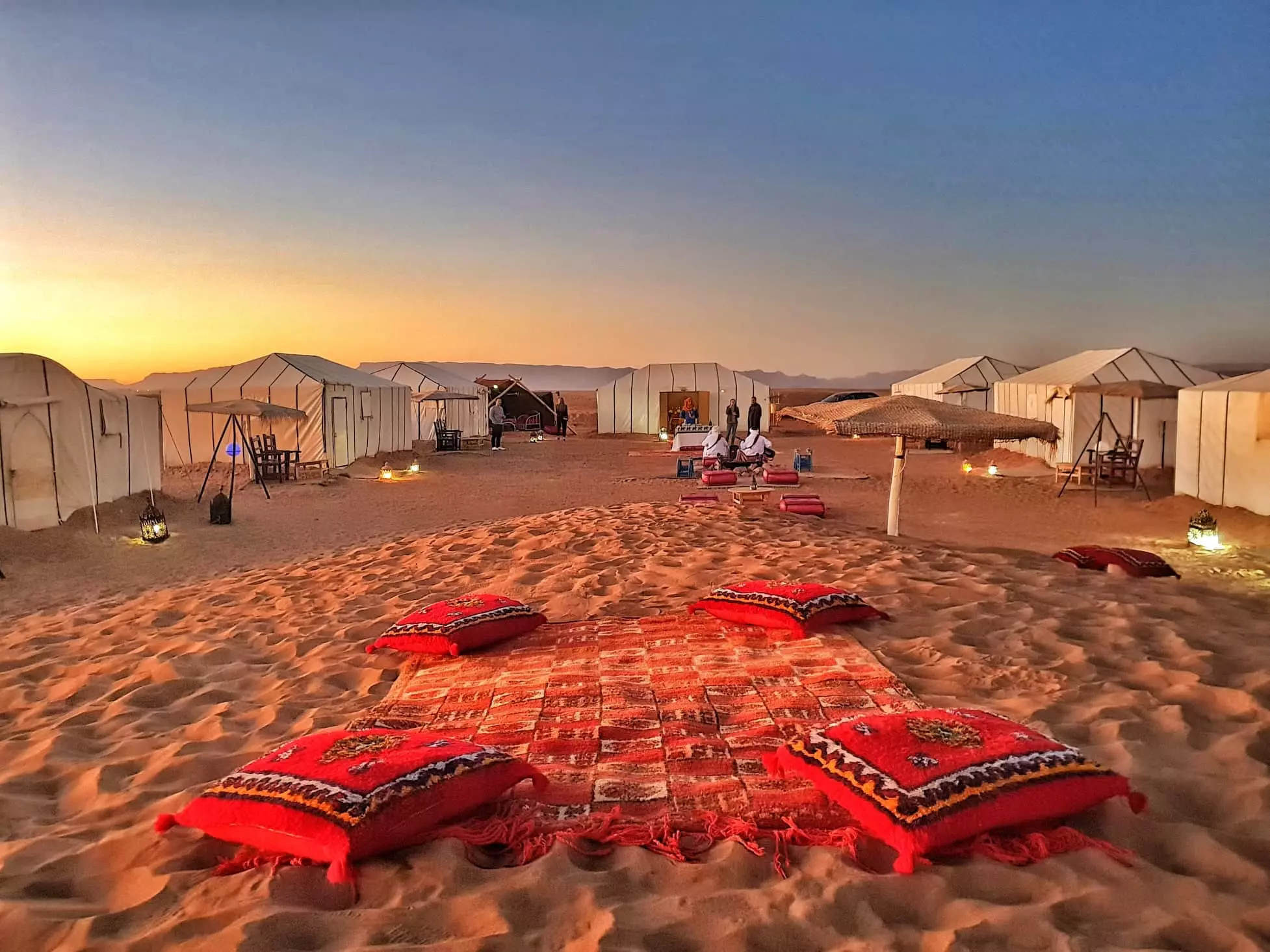 Best time to enjoy festivals in Morocco :
Between June and July, Morocco hosts a number of major cultural festivals, including the Fez Festival of World Sacred Music, the Gnaoua Music Festival in Essaouira, and the well-known Mawazine Festival.