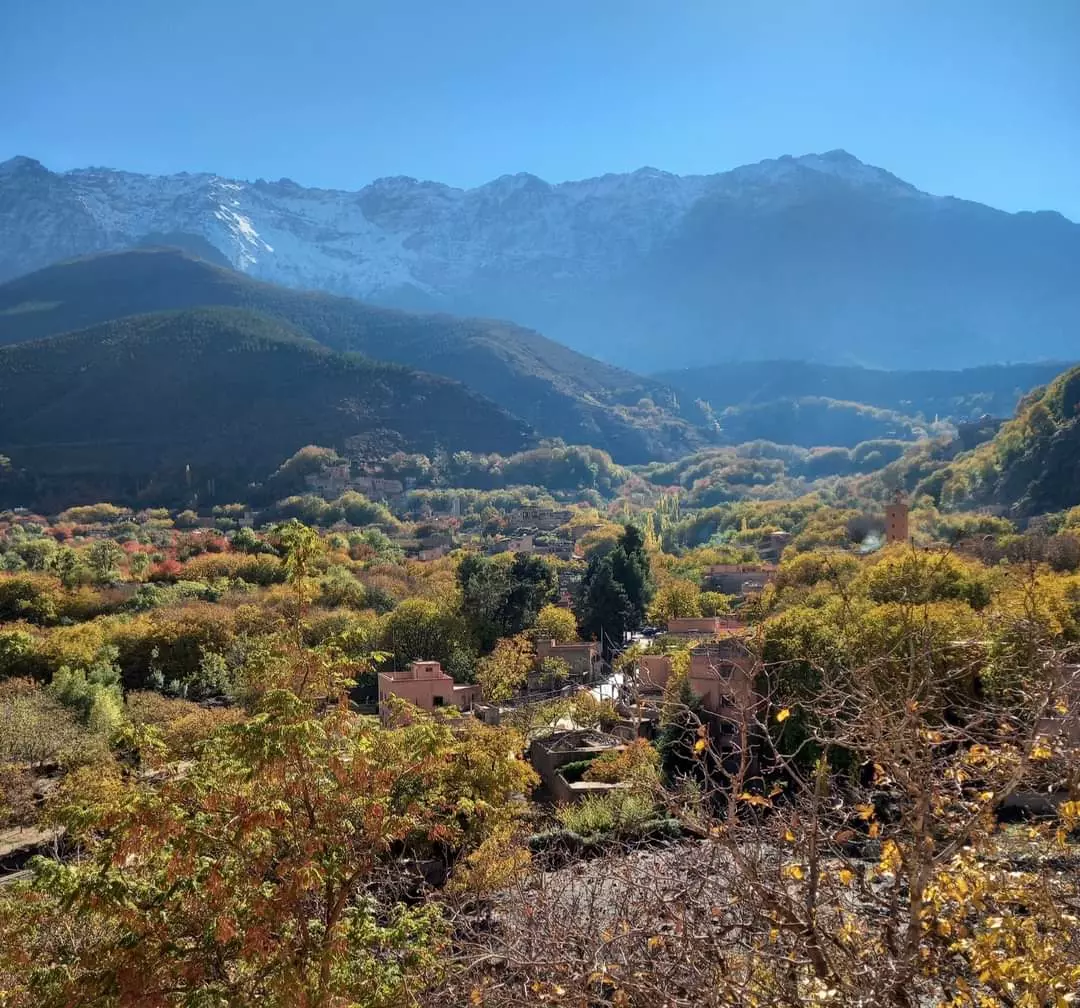 Imlil is a small village in Morocco's high Atlas Mountains. It is located 1800 meters above sea level. Imlil and the problems and prospects of Morocco's mountain populations were depicted in James A. Miller's book Imlil, published by Westview Press in 1984. It is close to the highest peak in Northern Africa, Jebel Toubkal. Because it is located at the end of the tarmac road, it is an ideal place to hire mountain guides and mules for the onward trek to Toubkal. Because of its unique location, it is the epicenter of Moroccan mountain tourism. 90% of visitors ascend Toubkal, Morocco's highest peak, from here.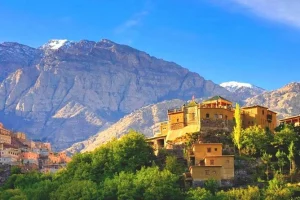 HOW TO GET TO IMLIL ?
It is connected to Asni and the road, and shared taxis and mini buses serve both. Asni is the nearest town to Imlil and hosts the weekly Saturday market.
Imlil as a village is a recent addition. It was built to accommodate the large number of tourists passing through on their way to Toubkal. The original villages can still be found in the valleys around Tamatert, Ait Souka, Tagadirt, Achein, Taourirt n'Ait Mizane, Mzik, and Arghene.
Prior to the advent of mountain tourism, this area was well known for the production of walnuts, apples, and cherries. While these are still important to the local economy, tourism has surpassed them. Both mountain tourists and Moroccans visit this region to escape the heat of the Haouz.