If you are visiting Morocco or planning to visit this stunning country, you should visit High Atlas Berber
villages whether go for a short time, but these villages are worth visiting. The Atlas Mountains
surround them; people are kind, friendly, and welcoming.
In this article, we will discuss the Berber village and guide you on how you can visit these
villages. If you have any concerns about these villages or are undecided about visiting here, this
article will clear all your confusion.
Who are the Berbers?
The Berbers in Morocco are a native civilization of North and Sub-Saharan Africa, having more
than 20,000 years of history. They are called Amazigh and Free Men and are descendants of
Berber nomadic in present-day Morocco. Most of the tribes in Morocco live in the village
surrounded by the Atlas Mountains. They are famous for their unique traditions, lifestyle, and
food.
Are Berber Villages Safe to Visit?
There are rumors on the internet that Morocco is not safe for tourists. People who have been
there are saying they have been scammed. We can't comment on the cities like Marrakech
because there are good and bad people in every big city. But, as far as Berber villages are
concerned, they are safe for tourists. People are nice, cooperative, and humble. Tourists are not at
risk; you can explore them without worry.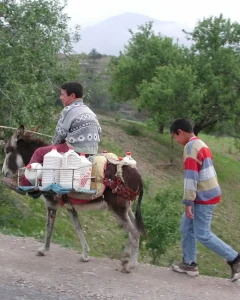 How to Visit High Atlas Berber villages in Morocco?
Anyone visiting Morocco must make a trip to the Atlas Mountains. You must visit the Atlas
Mountains in Morocco. So, you can easily explore the Berber villages because they get in the
way of the Atlas Mountains. You can allocate any one day to explore any Berber village in the
way of the Atlas Mountains. Here are some guidelines that will be helpful for you to visit the High Atlas
Berber villages.
Quick links to choose a trip to High Atlas Berber villages
Hire a Native Guide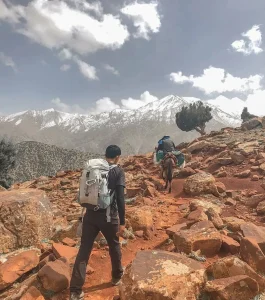 But we will suggest you should not visit any barber village independently. This is certainly not
for security reasons because the people who live in them are kind and welcoming. But the main
barrier is language, and without any guide that can speak the local language, you will not be able
to explore much. You don't only need a guide, but an excellent native guide who can talk to the
local communities and can educate you about their culture and traditions.
Dress Code
Since they are Muslims and both men and women wear clothes very modestly. Women cover their heads
with scarves, and men a long coats to their ankles. Although you don't need to dress like them, we
recommend dressing modestly. You should cover your shoulders and chest, wear long pants or long
skirts, and avoid anything that makes it very narrow and revealing.
Bring Small Presents for the Children
As soon as you enter the village, some children will run after you. As much as you are curious
about them, they are curious about you. They will insist you play with them. In some situations,
they may ask you for items such as candies. You can bring something for them such as candy, a
pen or a small book. You can also ask your guide for this.
Buy locally-made Items.
You will not find many shops in the High Atlas Berber villages. However, you will find some women
preparing the wool and making and selling the carpets. Their handicrafts are inexpensive and of
good quality. You should buy from them; it is a small contribution to the welfare of their
community.
A smile on your Face
One thing you will notice when you enter in a Berber village is that the people are so friendly.
Men, women, and children will smile at you, and you should. Smiling is the first means of
communication, and it is a good way to cross the language barrier.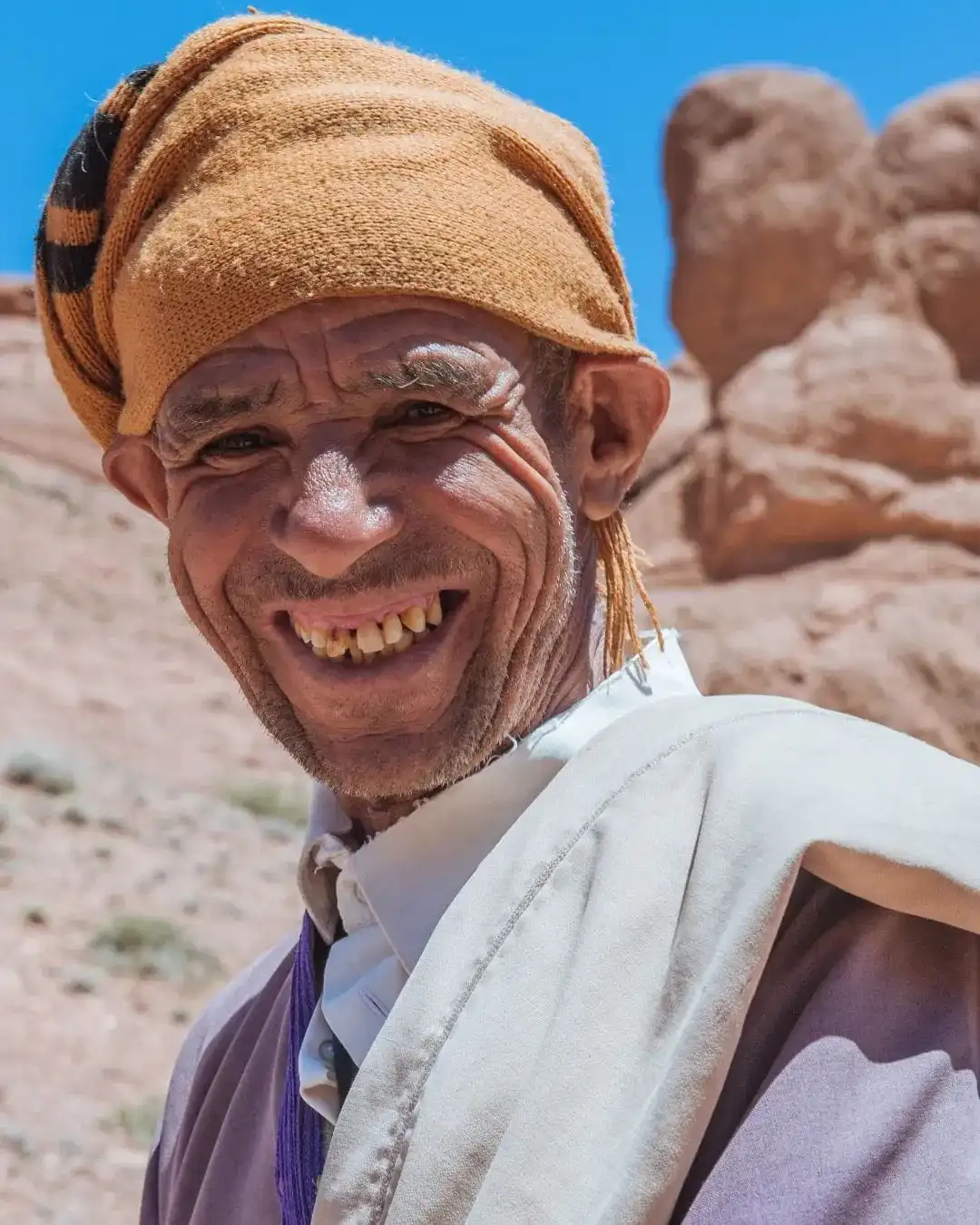 FAQs
What religion are Berbers?
They are Sunni Muslims. Many Berbers converted from Christianity to Islam after the Arab
conquests beginning in the 7th century.
What language do Berbers speak in high Atlas Berber villages?
Their native language is Tamazight. This language has several dialects and variations.
How do you say hello in Berber?
1. Hello: azul
2. How are you: mataànit?
3. I am great: labas
How do you say sorry in Berber?
In the Berber language, you can say sorry: Saami.
Final Thoughts
If you are visiting Morocco, you should plan a visit to the high Atlas Berber villages. You will be
surprised by watching their village, lifestyle, culture, and traditions. The people are very kind,
humble, and welcoming. They will leave such an impression that you will remember them for
years.